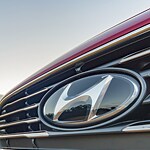 The 2020 Hyundai Sonata is a mid-sized car. It can get up to 38 MPG on the highway. It can seat up to five people. The performance features make it easy for you to handle this vehicle.
This vehicle has 2.5-Liter four-cylinder engine. This engine has 181 pound feet of torque and 191 horsepower. The engine makes it easy for you to accelerate. Additionally, the vehicle has the eight-speed transmission, which is the standard on most vehicles. It will be easy for you to shift and make the most of the engine's power.
This vehicle also has composed handling. You will be able to ride comfortably on most types of pavement. It will also be easier for you to steer and brake while you are driving. You can try out the performance features when you test drive the vehicle. You will need to make a trip to the dealership.